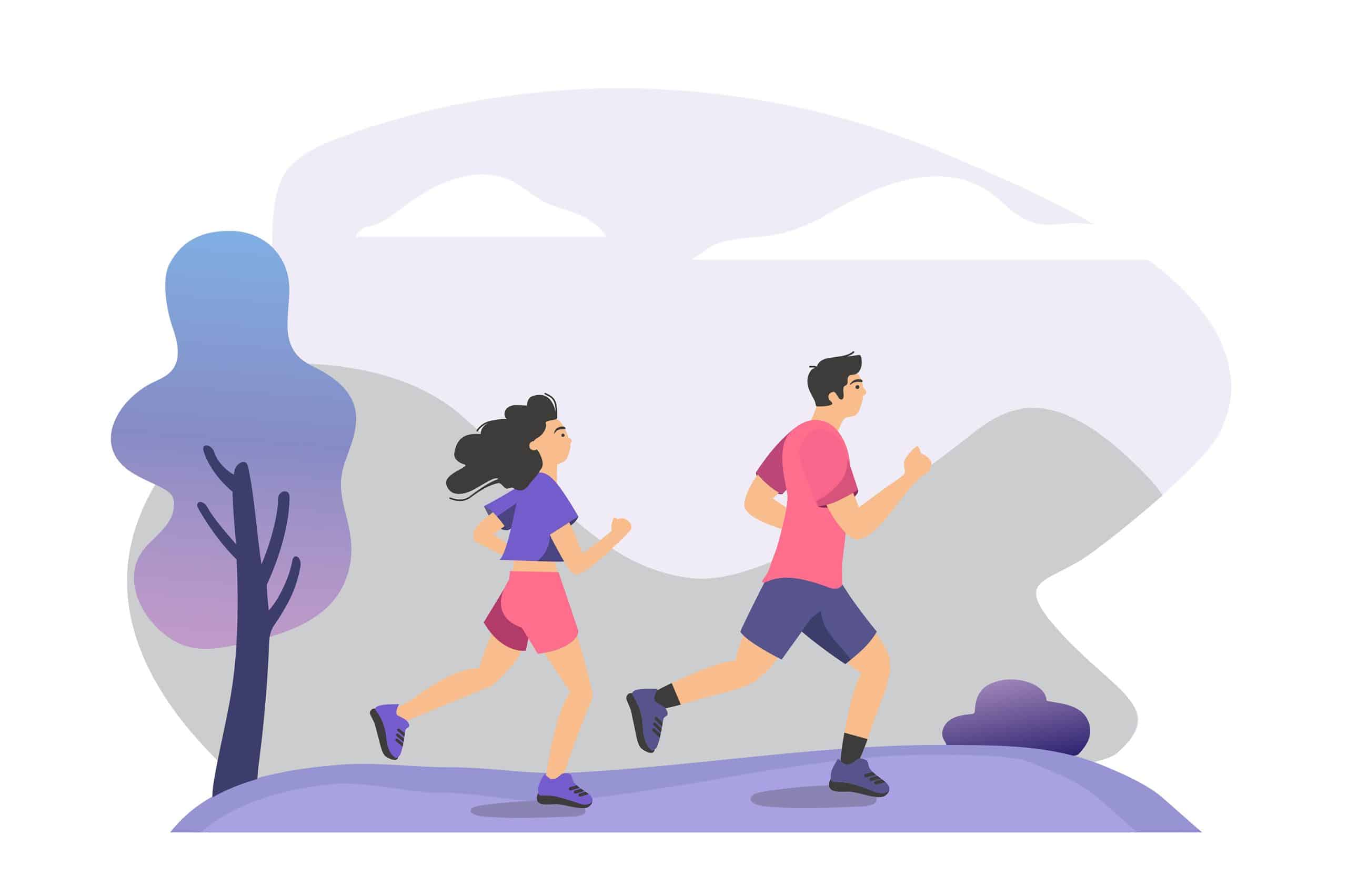 Being active is not only great for your physical health and fitness. Evidence also shows it can also improve your mental wellbeing by:
raising your self-esteem
helping you to set goals or challenges and achieve them
causing chemical changes in your brain which can help to positively change your mood
Regular physical activity is associated with lower rates of depression and anxiety across all age groups.
Exercise is essential for slowing age-related cognitive decline and for promoting well-being.
But it doesn't need to be particularly intense for you to feel good – slower-paced activities, such as walking, can have the benefit of encouraging social interactions as well providing some level of exercise.
Today, why not get physical? Here are a few ideas:
Take the stairs not the lift
Go for a walk at lunchtime
Walk into work – perhaps with a colleague – so you can 'connect' as well
Get off the bus one stop earlier than usual and walk the final part of your journey to work
Organise a work sporting activity
Have a kick-about in a local park
Do some 'easy exercise', like stretching, before you leave for work in the morning
Walk to someone's desk instead of calling or emailing.
Do not feel that you have to spend hours in a gym. It's best to find activities you enjoy and make them a part of your life.
Be more physically active this new year
 #DoingOurBit is an online platform available to all NHS and social care colleagues which offers free fitness workouts and mental wellbeing resources.
It has just been relaunched with lots more content provided by professional personal trainers and wellbeing experts who want to 'give back' to the NHS.
Free to use, it's the ideal way to workout with the encouragement of instructors. 
#DoingOurBit is great for everyone, especially if you're just starting out on your fitness journey, or just want more information on wellbeing resources.
Register here – and spread the word amongst your NHS and social care friends and colleagues too. 
If you are a Health and Wellbeing Lead or Champion, and want to talk to someone about signing up your organisation as a whole, please email [email protected] for more information and resources to help you launch the initiative in your workplace.
As part of NHSE's ongoing commitment to support the wellbeing of our NHS people and to pilot and evaluate innovative support offers, NHS England and NHS Improvement are offering colleagues from across the NHS, the opportunity to attend free walks provided by Challenge The Wild.

This pilot, developed by a team of trained professionals, aims to complement the national physical health and wellbeing programme and provide colleagues with an alternative opportunity to get outdoors and consider the benefits this may have on your health and wellbeing.
To access the walks, visit www.nhshiking.co.uk
Join the NHS1000 miles challenge
Looking for an exciting challenge or an innovative New Year's resolution? Why not join the NHS 1000-mile challenge and commit to walk, run, swim or cycle 1,000 miles during 2023?
The NHS's 75th birthday will take place on 5 July 2023 and people across the country are being asked to join the NHS1000 mile challenge to mark the occasion.
Those taking part are encouraged to walk, run, swim or cycle (or a combination) a distance of 1,000 miles in the year. That's an average of 2.74 miles per day.
Participants are asked to keep a record of their weekly miles and are invited to share their progress on Twitter on Sunday nights at 7.30pm using the hashtag #NHS1000miles.
As well as being a great way to mark the birthday, physical activity is good for your body and mind. Adults should aim to be active every day. Some is good – more is better still. Exercise can: improve your sleep; clear your mind; and boost your energy.
It's completely free to take part in NHS1000miles. However, participants might want to get sponsored to complete their 1,000.
Work out how you want to complete your miles … and how many you'll need to do each day/week/month
Track your miles through this dedicated spreadsheet or join the Strava group
If you want to, why not set up a JustGiving page and get sponsored
Share your weekly mileage at the Twitter 'check-in' – Sundays, 7.30pm (use/search the hashtag #NHS1000miles)
You can get more information about the benefits of exercise – and tips for being more active – on the NHS website. A good way start could be 'NHS Couch to 5K'. You could also take part in your local parkrun – run, walk or volunteer!
Good luck with your NHS1000 mile challenge!
The Active Practice Charter
5 KEY STEPS
1 & 2) Support a reduction in sedentary behaviour in staff & patients
3 & 4) Support an increase in physical activity in staff & patients
5) Partner with a local physical activity provider to support the practice in getting more people active
Find out more here. Join the movement today #RCGPAPC
Top Tips for Keeping Active in Work