The purpose of preceptorship is to provide support, guidance and development for all newly registered and new to practice practitioners to build confidence and competence as they transition from student to autonomous professional or from a previous sector into primary care (NHSE "National Preceptorship Project for Nursing" – June 2022)
The NHSE Long Term Workforce Plan (NHSE 2023) recognises that good quality preceptorship is one of the key principles in recruitment, integration and transitional roles and staff retention, with its "train, retain, reform" strategic challenges.
The plan states that 'scaling of NHS care delivered in the community requires rapid expansion of the necessary workforce and the development of more flexible and integrated teams,' which encourages practices to fully support preceptorship in the integration of AHP roles, finding new ways of working in Primary Care areas.
The Plan's aim to increase training places for Allied Health Professions (AHPs) and other professional groups, indicates that a robust preceptorship support should be in place once they join Primary Care, to ensure they experience a positive environment and welcoming culture.
Investment in preceptorship provides triple returns: it improves retention, it increases skills and confidence, and it produces economic value (NHSE, 2022). It also ensures patient safety,  stability and satisfaction with their local Primary Care services. 
Preceptorship is not a replacement for basic induction or mandatory training. It involves commitment from the Practice, utilising experienced Practitioners in preceptorship roles for the first 6-12 months of new-to-practice practitioners commencing employment. 
The National Preceptorship Framework programme is intended for all Trusts and organisations to support newly qualified and new-to-practice practitioners. It is expected that the basic National Preceptorship core standards are to have been achieved by September 2023, with organisations aiming for the gold standards thereafter. 
In order for the Lancashire and South Cumbria Primary Care Training Hub to effectively support preceptorship in the General Practices in the area, we have identified from a scoping exercise that there is a need for promotion of preceptorship in practice and LSCTH are endeavouring to provide the support required for implementation.
References: 
NHSE Ten Point Action Plan for General Practice Nursing (2017) 
NHSE National Preceptorship Framework for Nursing (2022) 
NHSE (HEE/Skills for Health) Primary Care and General Practice Nursing Career and Core Capabilities Framework (2022) 
These webinars include:
Introduction to the L&SC PCTH Legacy Mentor
National Preceptorship Programme and Principles
Information about the Preceptorship Programme
Preceptorship Programme for Preceptees
Development and training of Preceptors
Questions and answers
The workshop will be led by Lancashire & South Cumbria Primary Care's Legacy Mentor and will be the starting point for GPNs and AHPs who are interested in supporting preceptorship within their practice.
an in-depth look at the national preceptorship programme
an explanation of the roles, responsibilities and skills of the preceptor
guidance on how preceptors can support preceptees in practice
an explanation on how to complete the required documentation
the development of peer preceptorship support networks
Our aim is to have good quality and nationally standardised preceptorship in place for any New to Practice practitioners throughout all our localities.
We are developing the way forward for Preceptorship within General Practice.
More about Preceptorships:
The Lancashire & South Cumbria Primary Care Training hub has a Legacy Mentor/Preceptorship Lead who can support individual practices with their preceptorship plan.  Please contact [email protected] for more details, or any of the links to the preceptorship team on this page.
Here we have put together the links you may need to start your preceptorship policy, a guide to what is expected from practices, and the allocated timeframes recommended for new professionals to have in their preceptorship period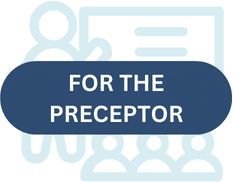 Please find some links about preceptorship below, and the link to the e-learning for health on-line preceptorship package.
Please enrol onto our Preceptor Workshops via this link: [email protected], and look out for the workshop dates advertised on our weekly bulletins.
Once you have applied for the L&SC PCTH preceptorship programme (via this link: [email protected]) you will receive a copy of our comprehensive e-handbook to work through with your preceptor.
Here you will find links to the national preceptorship programme, relevant e-learning and some information about what the GPN New to Practice Fundamentals and Fellowship courses entail, and also courses such as:
PgC Paramedic First Contact Practitioner: Practice Development – University of Cumbria
We have also put the links to the LSCPCTH timetable onto this page so that GPNs and paramedics can book the Immunisation and Vaccinations, Zoladex injections, Cytology for New Sample Takers, Venepuncture and Understanding Blood Tests courses for you to access the training schedules.