Additional Roles Reimbursement Scheme (ARRS)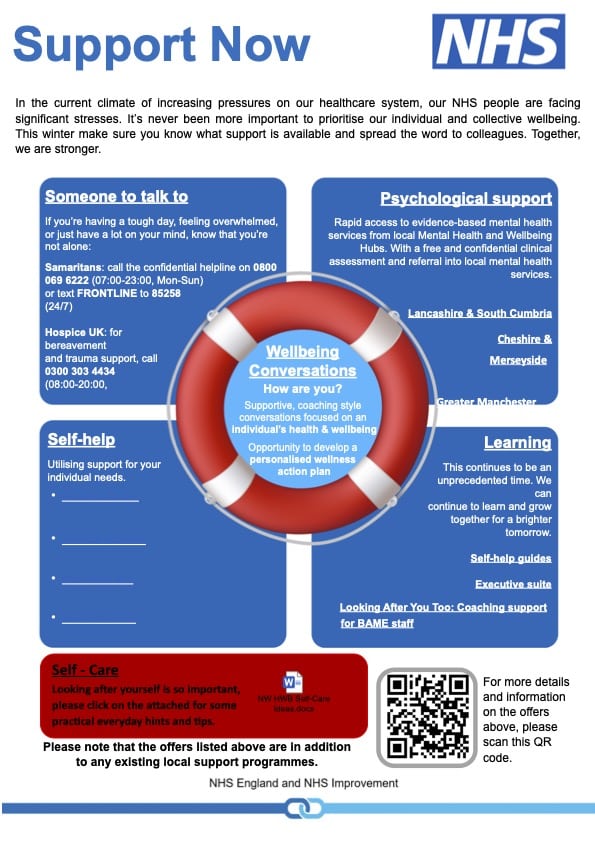 Additional Roles in Primary Care
The GP contract for 2019/2020 introduced the Additional Roles Reimbursement Scheme with further enhancements for 2020/2021 – 2022/2023.
This scheme is funding an unprecedented growth in the workforce and will introduce new roles into Primary Care. It offers a real opportunity to shape the future and recruit, train, develop and integrate a workforce that will be flexible, adaptable and competent to deliver models of care that improve health outcomes for patients.
Information about the additional roles is often changing, and we know that can be difficult to navigate. We are a dedicated team that can offer advice and support to our PCNs. You will find useful information and resources available on our webpages. These pages are currently undergoing development as we aim to share the most up to date and useful information for PCNs.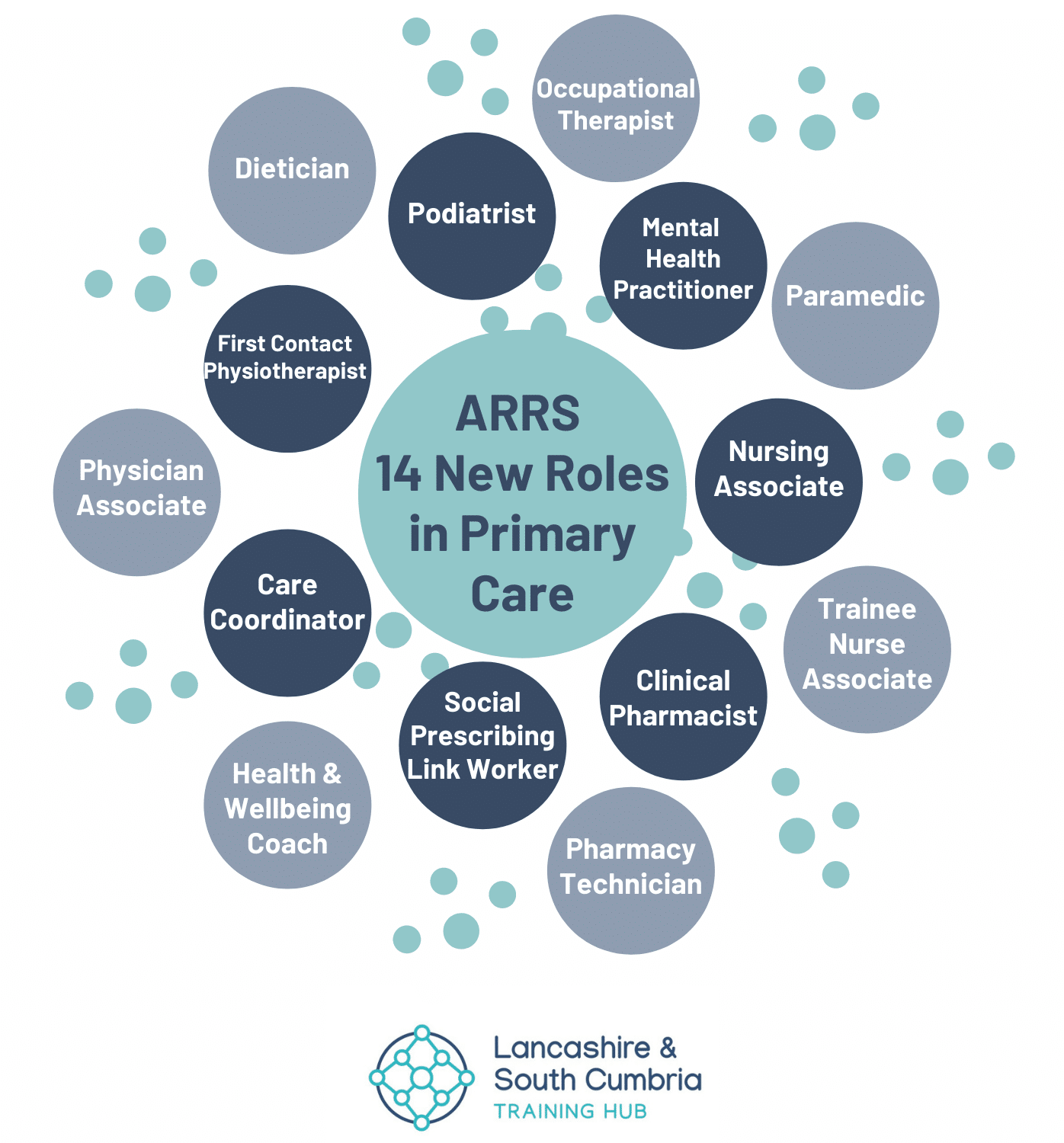 Explaining the Additional Roles: Animations to support PCNs
These animations from NHS East of England can help explain to both the wider workforce, and the general public visiting surgeries what the new roles in
primary care are, and how they can expect to see them in practice.
North West Health & Wellbeing Coach Community of Practice
This Community of Practice brings together Health & Wellbeing coaches working in primary care networks to develop their capabilities and to build and exchange knowledge, by providing opportunities to network and create new and exciting collaborations.  Communities of Practice are a way of developing social capital, nurturing new knowledge, stimulating innovation, and sharing knowledge. 
To register your interest in becoming part of this group please contact: [email protected]
FutureNHS Collaboration Platform Health and Wellbeing Coach
https://future.nhs.uk/HealthandWellbeingCoaches/view?objectID=1027962
People will need to register for an account the first time they access.
Health & Wellbeing Facilitation Training: Social prescribers / Health & Wellbeing Coaches / Care Coordinator
Expressions of interest are being taken for a national Health and Wellbeing Facilitation programme.
The training will help develop group facilitators from within the health and care workforce who can support the health and wellbeing of their primary care network colleagues.
If you are a social prescribing link worker, health and wellbeing coach or a care coordinator working as part of a Primary Care Network team and interested in learning more about how to facilitate groups and support your peers to enhance health and wellbeing, then this is for you. It is an opportunity to develop yourself as a practitioner, enhance your skills and support the wider system.
The pilot programme can accommodate 112 places (16 per region) If you would like to know more please follow the link. The deadline for submission is 23:59 on Friday 3 December 2021
Expression of Interest – Health and wellbeing group facilitation training (onlinesurveys.ac.uk)