Population Health Fellowship – Development Opportunity for the Clinical Health Care Workforce.
Applications are invited for the position of Fellow in Population Health, funded by Health Education England.
Nine Fellowships are available across the Northwest region.
Fellowships will commence from September 2022, 2 days per week for 1 year, supported by a complementary education programme.
Targeted at early to mid-career registered healthcare professionals providing NHS services.
This is an opportunity for NHS clinical staff across the multi-professional team to develop skills in population health. The fellowship targets early to mid-career registered healthcare professionals providing NHS services (AfC band 6 and above, or equivalent; dentists-in-training; doctors-in-training post-FY2 and their SAS equivalent). The aim of the fellowship is to develop a network of clinicians from a non-population health background with population health skills to benefit place-based healthcare systems across England.
It is a 1-year part-time programme at 2 days a week alongside clinical practice. Population Health Fellows will lead on a population health project and will be supported by a blended mostly online and virtual learning programme. For eligibility to apply please read the Rough Guide & Frequently Asked Questions documents before you apply.
About this fellowship
Fellows will be recruited by one of nine host organisations – population health projects have been determined by those host organisations.
IMPORTANT – please send your application directly to the host organisation and project that you are most interested in – contact details are included on each host organisation application form and can also be found here.
Application deadline for all nine fellowships is 21st March 17:00hrs.
Please note: You may submit a maximum of two applications only should you be interested in one or more projects.
The host organisation that you apply to will contact you directly regarding your application and interview process.
Access to the application form is here – https://www.nwcpwd.nhs.uk/nwphpn/nwphpn-our-work/population-health-fellowship-north-west
For any further enquiries regarding the fellowship please contact [email protected] and Good Luck!
Population Health and Prevention – Supporting your Role and Contribution
The public health workforce is defined as those for whom their primary function is working in a public health job or role e.g. a public health practitioner, data analyst or specialist and those that can make a significant contribution to public health but it isn't their primary role e.g. medical staff, nurses, allied health professionals and specifically, colleagues such as yourselves at the frontline of healthcare delivery – GP's and General Practice Nurses – new to practice.
For further reading on the role of the wider public health workforce and public health roles click here
More recently, the NHS Long term Plan 2019 & People Plan 2020 /21 set out the NHS commitment to improving  population health, reducing health inequalities, including key priorities to ensuring the best start in life, delivering world class care for major health problems and helping people to age well.
As healthcare professionals in primary care  ( both new and less new to practice!) you have a key role in population health and preventive healthcare practice – including health protection, ( e.g.  national screening programmes, infectious disease outbreaks) health improvement, ( e.g. addressing health behaviours & underlying determinants of health such as poverty, poor education and housing) and healthcare public health,  e.g. organised planning and service design using data / evidence  focused on achieving best possible health outcomes)
The following pages and resources are updated regularly to support your prevention and population health role within the context of your clinical practice.
Further profession specific support can also be found on your respective professional bodies websites such as the NMC or Royal College of GP's  
A Quick Guide to the New NW Public Health System & Health Inequalities Webinar
Wednesday 6th July 10.00am-12.00 noon 
There have been a lot of changes in the public health landscape in the last 15 months. This session, led by Dr Rebecca Wagstaff Deputy Director – Health & Wellbeing Workforce Development Lead from the Office for Health Improvement and Disparities, will map out these changes and outline what they mean for a Northwest workforce focused on prevention.  
She will share the ambition for a public health system fit for the future, where there is dedicated focus on health security and health improvement. Delegates will also hear about regional health inequalities work led by OHID NW. 
Violence risk reduction webinar
Thursday 19 May 2022, 01:00pm – 02:30pm
In February 2021, the three North West Violence Risk Reduction Units and their partnerships received £7.9 million and in spite of COVID they have been very busy. The partnerships all adopted an innovative public health approach to violence reduction to break offending cycles, improve communities, and reduce the cost and pain of serious violence. By "public health approach" we mean education campaigns which run the life course, begin in the early years and last until adulthood and include the provision of positive alternatives to enable young people to find a purpose, whether by education or employment.
Register Here
PHE and HEE have released an animation to promote the multi-professional 'embedding public health into clinical services e-learning for Healthcare toolkit'.
The toolkit includes a 5-step process with associated resources designed to support leaders, service managers and clinicians to identify their unique public health contribution and design, implement and measure their service redesign or improvement. 
PHE Behavioural Science Reference Cell Literature Report:
Read the latest Public Health England Behavioural Science Reference Cell report to access research papers, blogs, podcasts and more.  
Access the latest and past editions of the PHE Behavioural Science Reference Cell Literature Report under the "Keeping up to date" tab on the following link.
Digital Public Health 2020 – 21: 
Access HEE's digital learning resources produced in collaboration with system partners including MindEd, NHSE/I and PHE since the start of January 2020.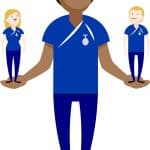 The above information has been collated by the  North West Population Health & Prevention Network  – a multi professional network for the health, care and voluntary sector working across the  North west funded by Health Education England.
Purpose: To support the health and wellbeing contribution of the healthcare workforce, to create a culture of wellness rather than illness vin health and care delivery and to support the wider public health workforce in their prevention and population health role.
If you would like to join the network  click here.
Public health workforce development is a shared responsibility of Public Health England (PHE) and Health Education England (HEE).
Further information on the role and function of PHE can be found here and HEE can be found here.
Further useful sources of public health information:
Your local public health team ( Blackburn with Darwen Council, Blackpool Council, Lancashire County Council)
These pages will be regularly updated with news and events relevant to your public health practice.
For further information contact [email protected]