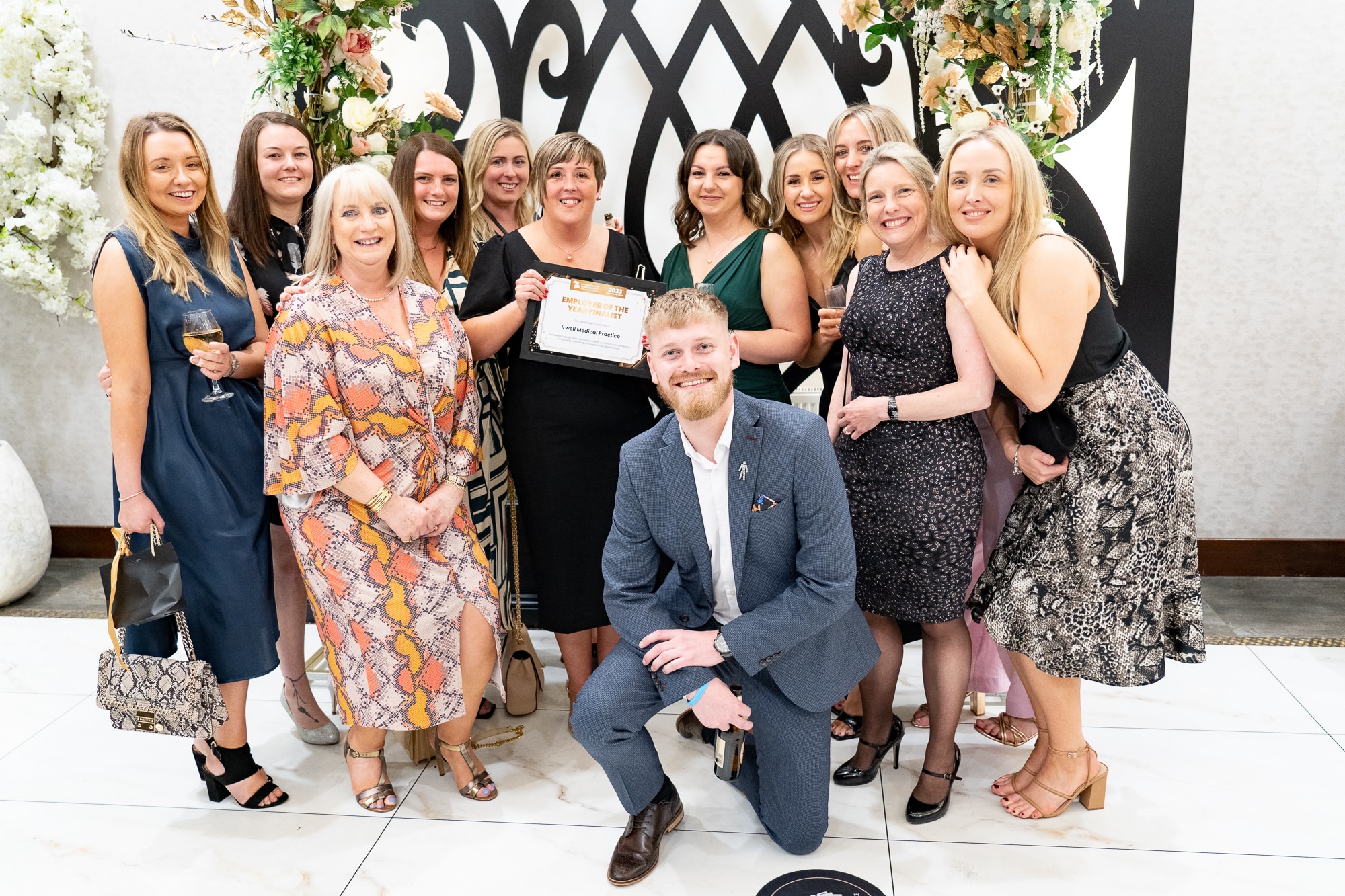 Apprenticeships are designed to help individuals develop the skills and knowledge required for a rewarding career and employers to build a workforce with future ready skills.
Apprenticeships can be used for current staff development and to recruit and develop new staff.
On this page you will find apprenticeship options, webinars and events, funding information, updates and links to resources.
If you have any questions please contact the Lancashire and South Cumbria Primary Care Training Hub (L&SCPCTH) Apprenticeship Team on 07735161775 or [email protected]
Apprenticeship News and Events
Health and Care Intelligence Specialist
Engagement Webinar
Monday 27th November 2023, 1.30pm – 3pm 
NHSE are holding a virtual employer engagement webinar to share more information with organisations interested in this Level 7 apprenticeship and to engage through a discussion. 
Primary Care Apprenticeships
Employer Guide
THE NHSE NW Apprenticeship Team in collaboration with Training Providers and NW Training Hubs, are delighted to launch the new Primary Care Apprenticeships Employer Guide. Within the guide employers can find details of Training Providers who have been specifically procured to deliver certain apprenticeships for Primary Care. Please note that this only relates to the following programmes (there are other programmes and training providers available via other procurements):
Senior Leader, Chartered Manager, Operations/ Departmental Manager, Team Leader/ Supervisor, Assistant Practitioner, Senior Healthcare Support Worker, Healthcare Support Worker, Community Health and Wellbeing Worker, Pharmacy Technician, Pharmacy Services Assistant, Customer Service Practitioner, Customer Service Specialist, Business Administrator, Associate Project Manager, HR Support, HR Consultant Partner, Data Technician, Data Analyst, Digital Support Technician, IT Solutions Technician, Accounts or Finance Assistant, Assistant Accountant, Marketing Assistant.
Learning Disability Nursing Best Practice
Symposium
Thursday 30th November 2023, 2-4pm (Virtual)
NHSE NW are hosting a Learning Disability Best Practice Symposium. Please see the flyer for further information and details on how to register for the event. This is open to educators, lecturers, NHS managers, senior nurses, primary care, social care & private and independent sector colleagues to share best practice and consider as a region how we might work collaboratively to address key priorities. Please contact [email protected] if you have any questions about this event
PMA Apprenticeships Webinar
In September, The Training Hub Apprenticeship Team and PMA delivered an information webinar for employers to find out about a variety of online apprenticeship programmes available with PMA. The focus was on; Business Admin, Community Health and Wellbeing Worker, Healthcare Support Worker, Senior Healthcare Support Worker, Team Leader, and Business Analyst.  The steps and support provided for recruiting an apprentice were also included. Please access the webinar slides here
Apprenticeship Programmes
Key details and useful resources about apprenticeships can be found below. Click on the headings to find out more.
If you are an employer/employee interested in applying for any apprenticeship (even if it is not listed on our webpages) please complete our online Expression of Interest Form as soon as possible so that we can assist you. 
Apprenticeship Tuition Fees are paid using levy via the Employer's Apprenticeship DAS account. Employers with an annual pay bill of more than £3million pay in to the apprenticeship levy and use this to pay their tuition fees. Employers with less, are non-levy payers. Non-levy paying employers are able to apply for a levy transfer from another organisation to cover 100% of the tuition fee. This is never guaranteed, but to date has been very successful. If a levy transfer can not be secured then non-levy payers will only pay 5% of the tuition fee (the Government pays 95%). The NHSE NW Levy Team will support Employers with levy, levy transfer requests and setting up/managing a DAS account. When applying for an apprenticeship through the L&SC PCTH Apprenticeship Team guidance and instructions will be provided to you.
Apprenticeship Standards
Employer Resources
Case Studies
Spotlight on AHPs
New Recruit
Functional Skills in Maths and English
Association of Apprentices
Apprenticeship Standards
An apprenticeship requires the apprentice to achieve specific new knowledge, skills and behaviours (KSBs). The KSBs are outlined for each apprenticeship within the Apprenticeship Standard. All Apprenticeship Standards can be found here.
Employer Resources
Case Studies
Spotlight on AHPs
New Recruit
Functional Skills in Maths and English
Association of Apprentices


Lancashire & South Cumbria Apprenticeship Awards 2023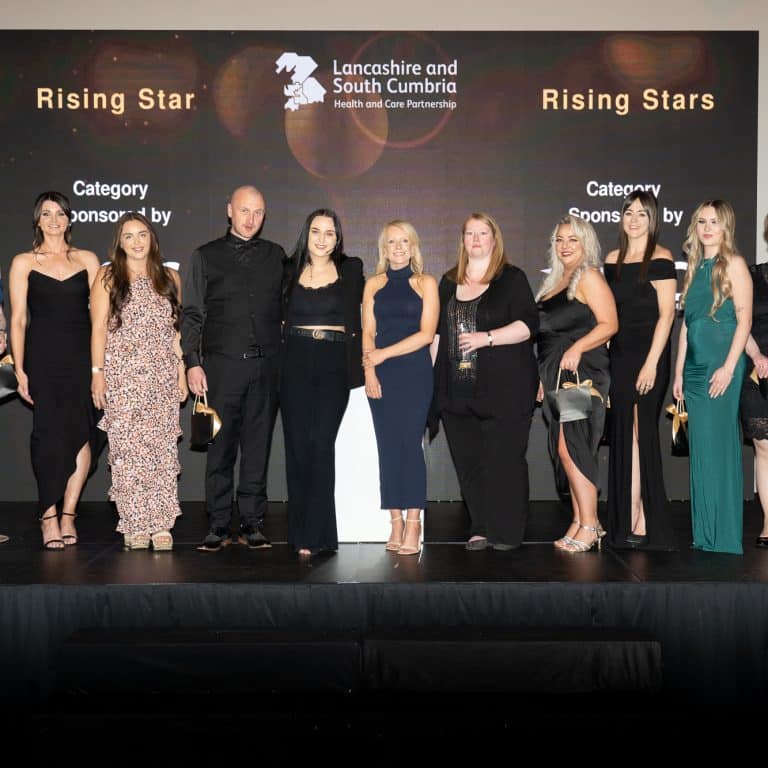 Let's Celebrate Together!
If you have an amazing apprentice you wish to celebrate by sharing a few words as recognition for their hard work, or you are an apprentice and wish to highlight someone who has helped you, please email the L&SCPCTH Apprenticeship Team, and we can Tweet about them via @LSC_TH and share your feedback/story on our website.