Apprenticeships are designed to help individuals develop the skills and knowledge required for a rewarding career and employers to build a workforce with future ready skills. 
Apprenticeships can be used for current staff development and to recruit and develop new staff.
On this page you will find apprenticeship options, webinars and events, funding information, updates and links to resources.  
If you have any questions please contact Olivia Murphy, Apprenticeship Coordinator on 07735161775 or [email protected] 
North West Faculty for Advanced Practice Webinar (Primary Care and Apprenticeships) 
Wednesday 17 November 2021, 3 – 5 pm
This is a free MS Teams event organised by HEE NW to explain the role of the Faculty for Advancing Practice, Centre for Advancing Practice and the educational pathways and training for Advanced Practitioners within Primary Care.
Training 2000 Admin and Management Apprenticeships Webinar
11 November 2021. View the recording here.
New-Recruit Apprentice Incentive – EXTENDED
Employers can apply for a payment of £3,000 for new recruit apprentices of any age. To receive the payment, you must submit an application for each eligible apprentice using your apprenticeship service account.
Employment start date of 1 April 2021 to 30 September 2021. They must also have an apprenticeship programme start date of 1 April 2021 to 30 November 2021. Applications will close 30 November 2021.

Employment start date of 1 October 2021 to 31 January 2022. Applications will open 11 January 2022 and close 15 May 2022.
Further details available here: How to apply for the incentive payment for hiring a new apprentice – Apprenticeship Service Support (education.gov.uk). This is in addition to the existing £1,000 payment the Government already provides for new 16 – 18 year old apprentices and those aged under 25 with an Education, Health and Care plan, where that applies.
Apprenticeship Programmes
Click on the apprenticeship titles below to find out more. 
If you are an employer/employee interested in applying for any apprenticeship (even if it is not listed below) please complete our online Expression of Interest Form as soon as possible so that we can assist you. 
Apprenticeship Tuition Fees are paid using levy via the Employer's Apprenticeship DAS account. Employers with an annual pay bill of more than £3 million pay in to the apprenticeship levy and use this to pay their tuition fees. Employers with less, are non-levy payers. Non-levy paying employers are able to apply for a levy transfer from another organisation to cover 100% of the tuition fee. This is never guaranteed, but to date has been very successful. If a levy transfer can not be secured then non-levy payers will only pay 5% of the tuition fee, the Government pays 95%. HEE Levy Team will support Employers with levy, levy transfer requests and setting up/managing a DAS account.
Webinar
Please find links below following HEE Grow Your Own Workforce through Apprenticeships Webinar in October 21.
Link to PADLET (which contains the population profiling tool, apprenticeship information, assets directory and Functional Skills tool)
Case Studies
Resources and Events
Please find useful updates, employer events and information below 
Let Us Celebrate Together!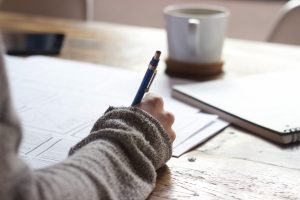 If you have an amazing apprentice you wish to celebrate by sharing a few words as recognition for their hard work, or you are an apprentice and wish to highlight someone who has helped you, please email Olivia, and we can Tweet about them via @LSC_TH and share your feedback/story on our website.