Apprenticeships are designed to help individuals develop the skills and knowledge required for a rewarding career and employers to build a workforce with future ready skills. 
Apprenticeships can be used for current staff development and to recruit and develop new staff.
Please find details below of various apprenticeships for consideration, along with useful webinars and employer events, links to resources and useful updates.  
If you have any questions please contact Olivia Murphy, Apprenticeship Coordinator on 07735161775 or [email protected] 
The Social Care & Primary Care Virtual Apprenticeship Event
The Primary and Social Care Apprenticeship Event is coming up on 22nd September!
The event will offer General Practice staff and managers an opportunity to learn about the apprenticeship route to clinical and non-clinical staff development and the support on offer, as well as hear first-hand experience accounts from learners and employers.
Save your seat at the virtual table here.
We look forward to seeing you soon and answering your questions.
Apprenticeship Opportunities
Please find useful updates, employer events and information below 
Let Us Celebrate Together!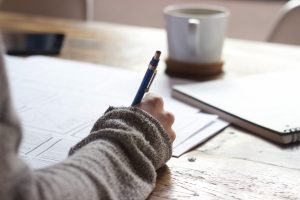 If you have an amazing apprentice you wish to celebrate by sharing a few words as recognition for their hard work, or you are an apprentice and wish to highlight someone who has helped you, please email Olivia, and we can Tweet about them via @LSC_TH and share your feedback/story on our website.