Following on from the PA engagement event in July please see the below guidance document which provides information about the role of the Band 5 Physician Associate Assistant Practitioner (PAAP), job descriptions for both Band 5 and Band 6/7 PA and guidance re: Recruitment.
Contact [email protected] for more information.
Physician Associates Careers Fair
(School of Foundation Training & Physician Associates)
Wednesday, February 23rd 2022.
Time slots will be available for employers to promote vacancies and meet prospective employees so hold this date in your calendar if you have recruitment plans.
The event will be promoted to graduating students in the Northwest, but attendance is anticipated from working and student PAs from all regions.
There are over 80 students due to graduate in February 2022 along with many students who passed the Nationals in November 21 who are looking for employment, so this is an ideal opportunity to meet your future employees.
Along with employers, industry speakers will host presentations on the day so a large attendance is expected.
If you are interested you can contact in advance to reserve your space or just have a informal chat ([email protected]).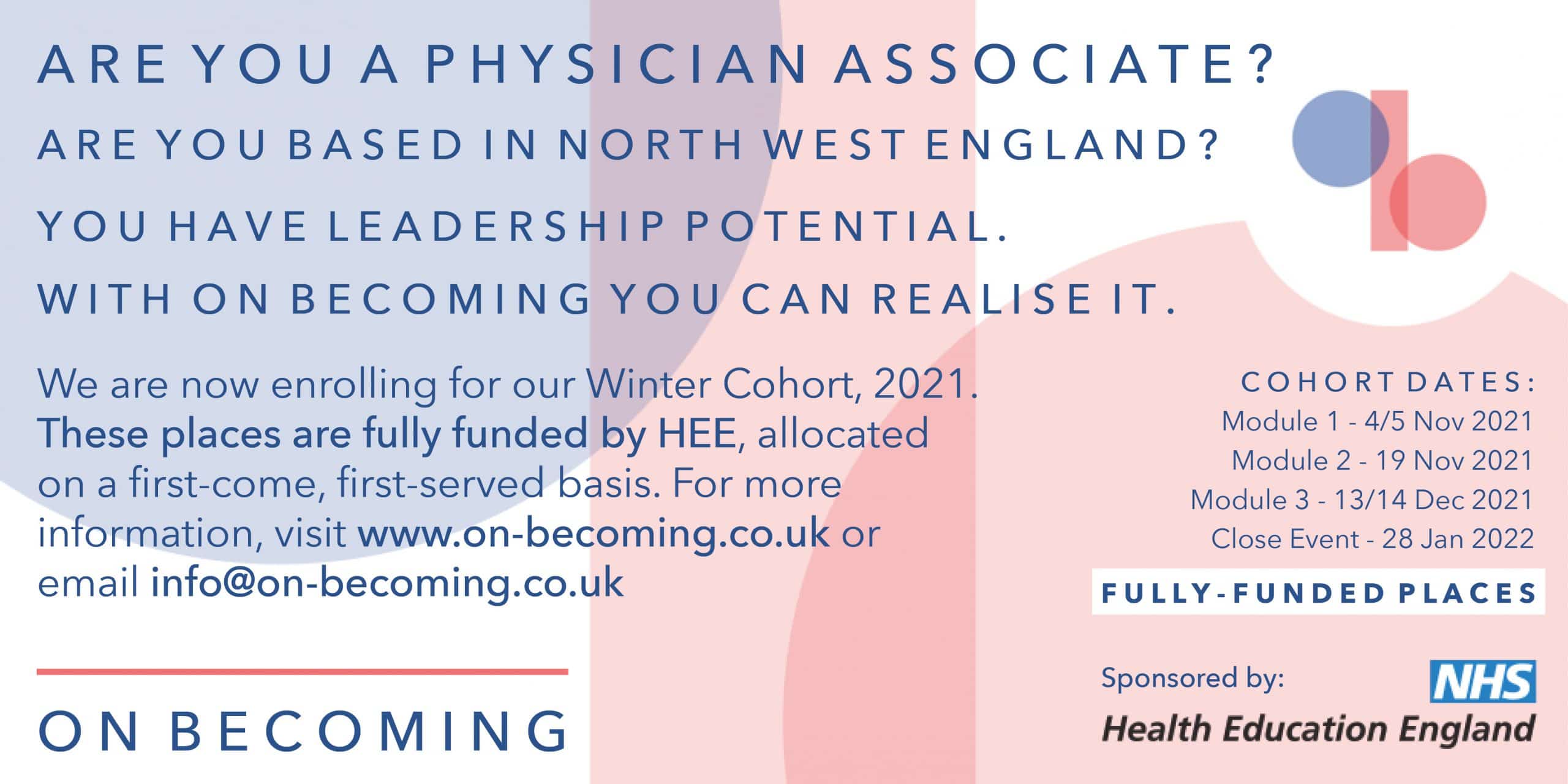 Below are the dates for the Faculty of Physician Associate National exams:
January cohort:
Exam period 13 January – 3 February 2022
Results released: 3 March 2022
For the individual to be eligible for the Band 5 role, they must have passed all components of the PgDip/MSc in Physician Associate Studies.
It is suggested that the Band 5 Physician Associate Assistant Practitioner role is undertaken during the period between sitting the FPA national exams and receiving the FPA results, although this can vary dependent on practice and PCN preference.
Any queries, please contact [email protected]
2-month fixed term employment funding for Band 5 PAs (HEE)
HEE have secured funding to support 10 Physician Associate Assistant Practitioners (Band 5) for employment, on a 2–month fixed term basis, across Lancashire and South Cumbria Primary Care (September 2021 cohort).
Please see the below information pack and letter, which details the full offer.
10 places are currently available, but due to high demand, please complete your EOI as soon as possible – to secure your funding.
Expressions of interest
will be collected via MS Forms
here