See below the General Practice Fellowship Opportunities for various roles in Primary Care. Including the New to Practice Fellowship facilitated by L&SC PCTH as well as other HEE and NHS Fellow offers.
For information on our Preceptorship opportunities, visit our webpage here.
NHSE New to Practice Fellowships (NTP)
How to Apply (Fellowships)
If you are interested or would like to join, please complete the below form and return to your locality lead.
Registration Form Fellowship (download)
General Practitioners (GPs)
2 year programme.
Newly Qualified GPs.
2 year programme.
Newly Qualified GPNs and New to General Practice GPNs.
Physician Associates (PAs) Preceptorship
For further information on the PAs New to Practice Preceptorship see the below documents:
Access to a 2 year plus an additional 1 Year PCN programme.
Newly Qualified and New to General Practice PAs. 
"I found the programme particularly useful in building my confidence not only as a GPN but as a NQN too. The course offered me learning & training opportunities and helped me build on my foundation of knowledge. I now feel equipped to further enhance in my role to more senior positions within primary care. My mentor was a key support system throughout the programme."
Applications for the 2023-2024 NW WTE Post-CCT Fellowship are now open and the closing date for applications is Friday 28th July 2023 at 5pm.  This fellowship was previously called the HEE Post-CCT Fellowship. 
Please find below further information about the fellowship and the application process.
Post-CCT Fellowships are innovative posts available for GPs in their first 5 years after qualification. In 2023/24, NW WTE will fund 28 fellowships across the North West.   
Please view the 'North West Workforce, Training and Education (NW WTE) Post-CCT Fellowship Information' document on the NHS website.
Bids can be submitted to the Primary Care School using the link below: 
Application Form – 2023-2024 NW WTE Post CCT Fellowship 
Please submit your application as soon as possible, applications close on Friday 28th July 2023 at 5pm.  
The first review of applications will take place following this deadline, and all organisations will be notified of the outcome. Additional bids submitted after Friday 28th July may still be considered if any fellowships allocations remain, however, this cannot be guaranteed.      
For further information, please contact [email protected]    
Development Opportunity for the Clinical Health Care Workforce.
Applications are invited for the position of Fellow in Population Health, funded by Health Education England.
Nine Fellowships are available across the Northwest region.
Fellowships will commence from September 2022, 2 days per week for 1 year, supported by a complementary education programme.
Targeted at early to mid-career registered healthcare professionals providing NHS services.
For any further enquiries regarding the fellowship please contact [email protected] and Good Luck!
This is an opportunity for NHS clinical staff across the multi-professional team to develop skills in population health. The fellowship targets early to mid-career registered healthcare professionals providing NHS services (AfC band 6 and above, or equivalent; dentists-in-training; doctors-in-training post-FY2 and their SAS equivalent). The aim of the fellowship is to develop a network of clinicians from a non-population health background with population health skills to benefit place-based healthcare systems across England.
It is a 1-year part-time programme at 2 days a week alongside clinical practice. Population Health Fellows will lead on a population health project and will be supported by a blended mostly online and virtual learning programme. For eligibility to apply please read the Rough Guide & Frequently Asked Questions documents before you apply.
About this fellowship
Fellows will be recruited by one of nine host organisations – population health projects have been determined by those host organisations.
IMPORTANT – please send your application directly to the host organisation and project that you are most interested in – contact details are included on each host organisation application form and can also be found here.
Application deadline for all nine fellowships is 21st March 17:00hrs.
Please note: You may submit a maximum of two applications only should you be interested in one or more projects.
The host organisation that you apply to will contact you directly regarding your application and interview process.
Access the application form here
Differences between NHSE/I Fellowships and HEE Fellowships
| | |
| --- | --- |
| NHSE | HEE |
| Must be within first 12 months of CCT | Must be within first 5 years of CCT |
| 2-year programme | 1 year programme |
| One funded session pro rota for development | 2 funded sessions plus educational bursary |
| Peer support | Peer support |
| Qualified Mentor | Mentor provided by host organisation |
| Available to all GPs within first 12 months, either as salaried or partner in GMS practice | Up to 28 fellowship posts available across the NW (whilst in salaried or partnership post) |
| Learning and development package | Educational bursary available |
| PCN Portfolio working | PCN footprint advised |
| Coaching sessions | Induction and educational sessions |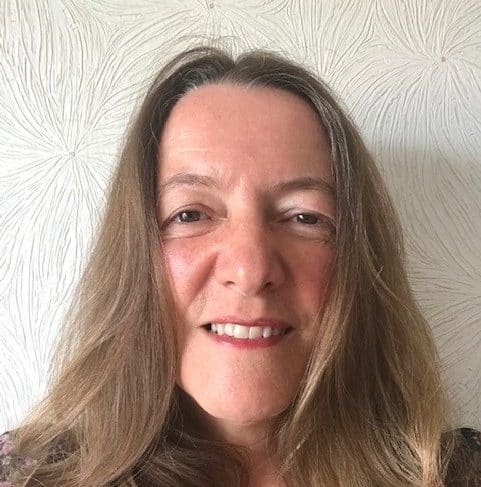 Yvonne Thomson
Programme Manager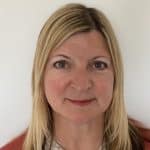 Victoria Johnston
Legacy Mentor (Preceptorships)