iPlato Training Webinars: Please follow this link if you are unable to attend the remaining webinars: Plato offer 30 mins refreshers on different topics and practices and choose when it suits them
AccuRX training sessions:
UBJECT – Piloting App Prescribing Workshop
Frontline workers (any health funded role) are invited to attend a workshop, dates below, to help shape and pilot the use of health apps across Lancashire and South Cumbria ICS, both to support healthy living and lifestyle management, as well as part of core health pathways (e.g., diagnosis, condition management etc).
To sign up please email Simon Dickinson – [email protected] with a below date you wish to attend (same workshop on two dates):

8th November (12:00-14:00)

10th November (9:00-11:00)
If you want to learn more before the workshop, then you can attend the 20min interactive webinars below.
The particular focus for the work is Social Prescribing, Trainee Associate Psychology Practitioners (TAPPS) and across MSK and Long COVID / respiratory pathways
However, if there is strong interest in any other pathway then these will be considered.

Webinar dates, times and meeting links:
During the November workshop we'll introduce the exciting programme brief, then start to define the policies and plans for how we move forward, as well as capture a baseline about current views and level of use of health apps. 
There will be two further workshops in early December to launch the pilots and March 2022 – dates for this will be published at the webinars.
This is a great opportunity to help take forward how apps will support health pathways now and in the future.  We look forward to working with you.
Invitation to take part in the study: 'Practice Manager motivation to lead digital change' 

Dr. Cordet Smart is a Social Psychologist undertaking re-training as an Organisational Psychologist and conducting an MSc study to examine the motivation of practice managers to lead digital change.
If you have had any involvement in leading online consultation as a practice manager, or in a similar (non-clinical) role, please do take part this study.
The study has full ethical approval from Birkbeck College, University of London.  Hopefully, the findings will contribute to better understanding of how to improve the psychological conditions for practice managers working in primary care and leading digital change.  
The study is being conducted by Dr. Cordet Smart (MSc Organisational Psychology Student) and Prof. Almuth McDowell (Supervisor, Professor of Organisational Psychology 
Simulation-based education 'how to' guides
HEE Learning Hub and eLfH
A series of 'how to guides' have recently been added to the Learning Hub that support the use of simulation-based education during the pandemic: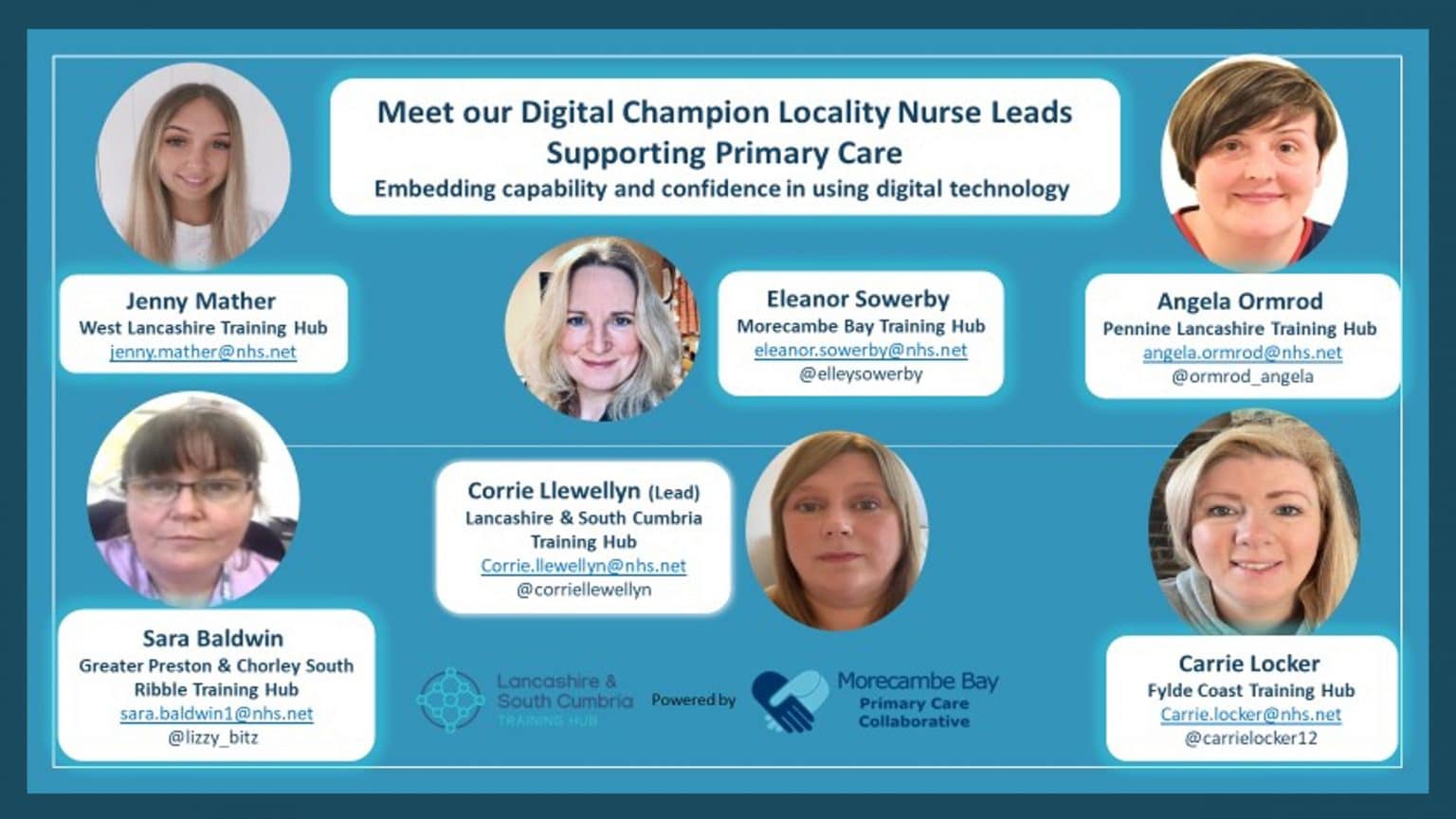 Meet our Digital Champion Locality Nurse Leads