How can we start this new year happier? 
Things have certainly not been easy over the last year, and we are still in difficult and uncertain times. The best way to try to handle our difficult emotions and experiences is by focusing on what we can control.
This January, we're encouraging everyone to focus on small steps to try to boost happiness – for ourselves and others around us – to spread kindness and hopefully inspire others to do the same.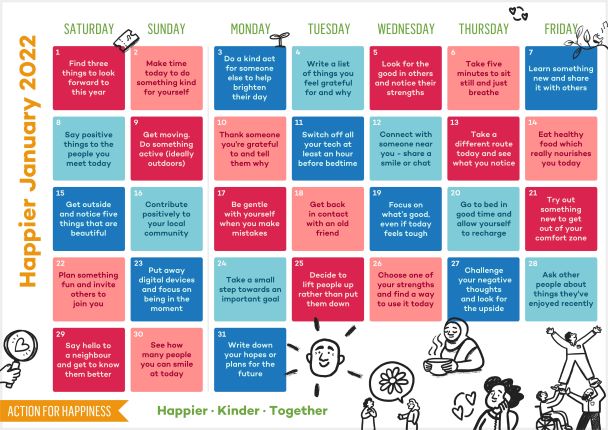 Check out our Health and Wellbeing Webinars and Circles below: 
Attached downloadable version: HWB Flyer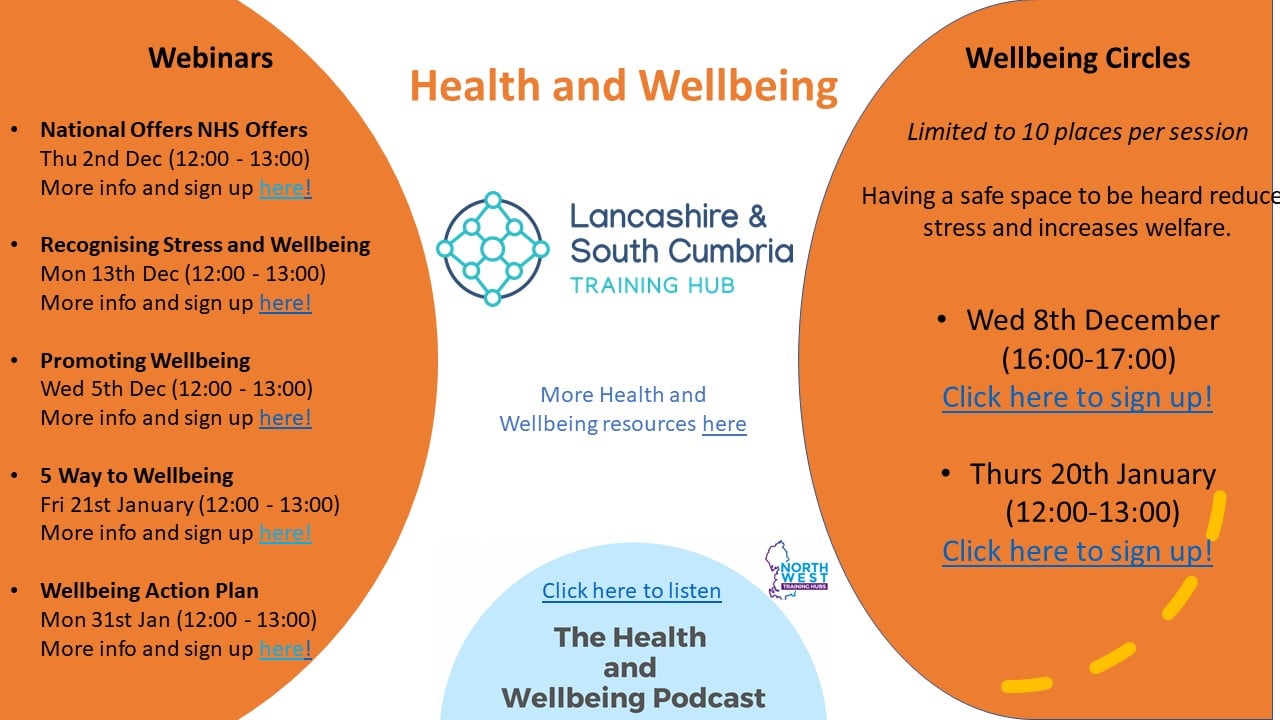 Covid Vaccination Training
Various dates available!
Click below to view our calendar and book your place.
If you are a medical professional wanting to return to work during this crisis, see here.
If you are looking to volunteer and support the NHS, please see here.
HEE have created a 

COVID-19 update webpage

 that provides guidance and information which applies to all students and trainees. This webpage also includes 

HEE COVID-19 surge guidance

To keep up to date with plans for medical training recovery, visit 

HEE COVID-19 webpages

Health Education England have compiled a list of COVID-19 resources for primary care, including online courses, useful links and local contacts. Their complete list of COVID-19 resources can be found here.

The General Medical Council has dedicated a page to Coronavirus information and advice. They provide guidance for doctors, trainees, medical students, responsible officers and patients, as well as information regarding temporary and provisional registration.

NHS England offers COVID-related guidance for clinicians and NHS Managers here. There are dedicated pages for Primary Care and General Practice. The latter provides updates, guidance and Standard Operating Procedures for managing COVID-19 in general practice.

BMA are offering a number of resources on their COVID pages, including a toolkit for GPs and GP practices, guidance for returning doctors and volunteers and health and wellbeing support.