Introducing our Health and Wellbeing Champions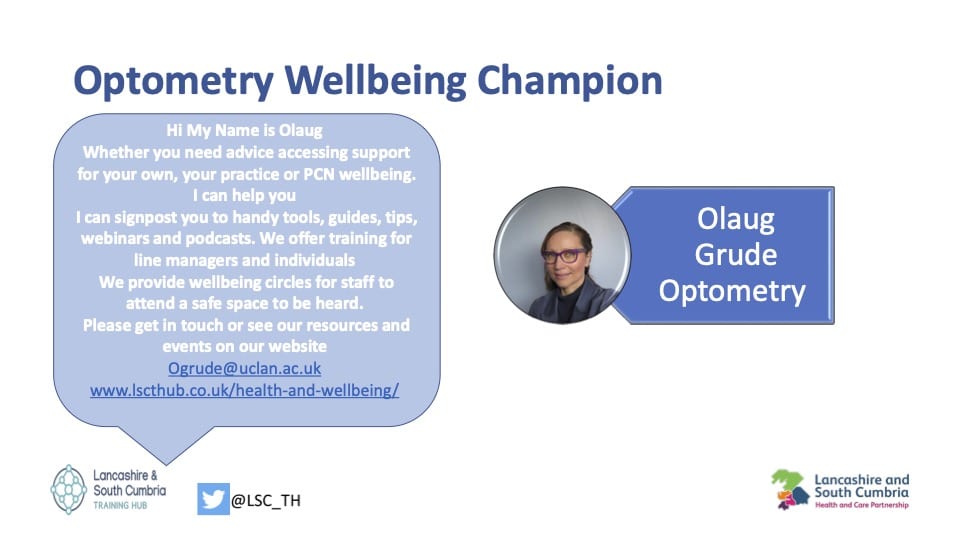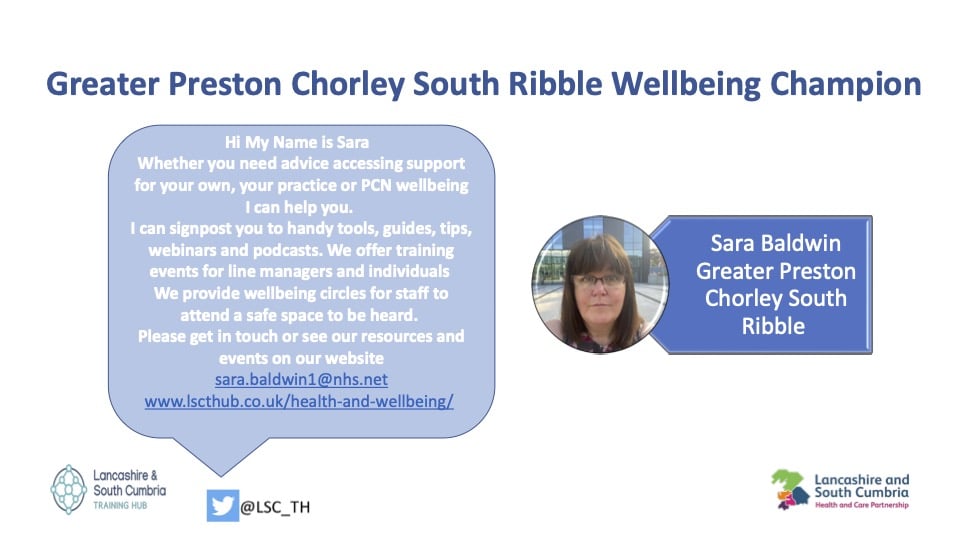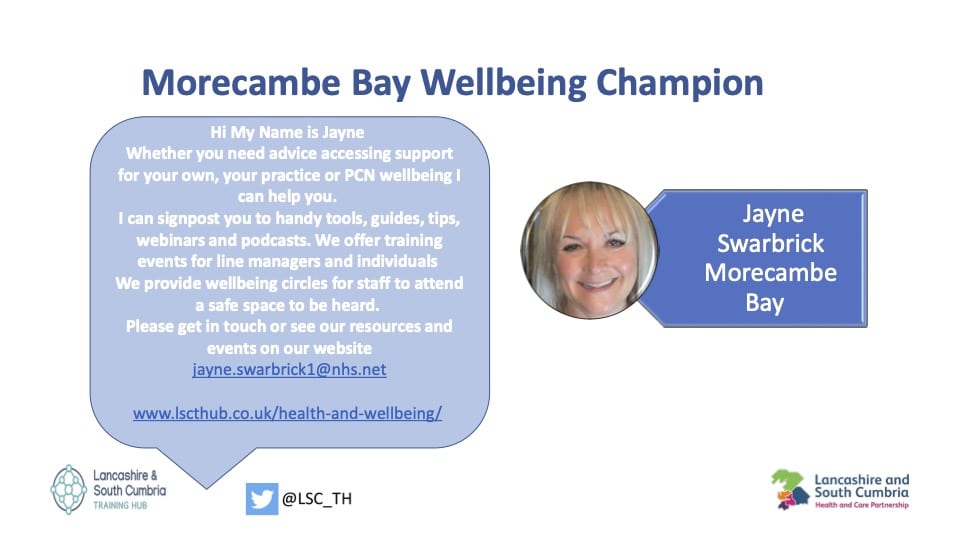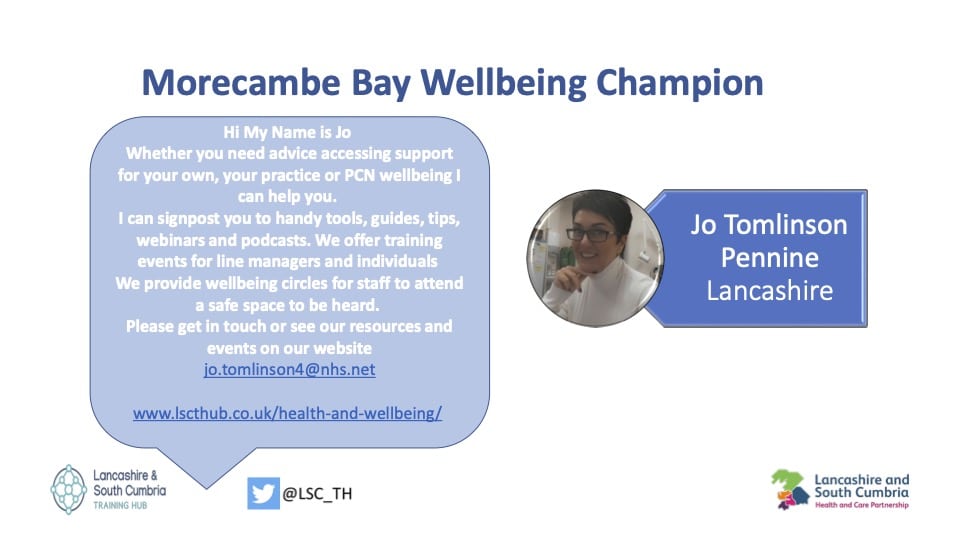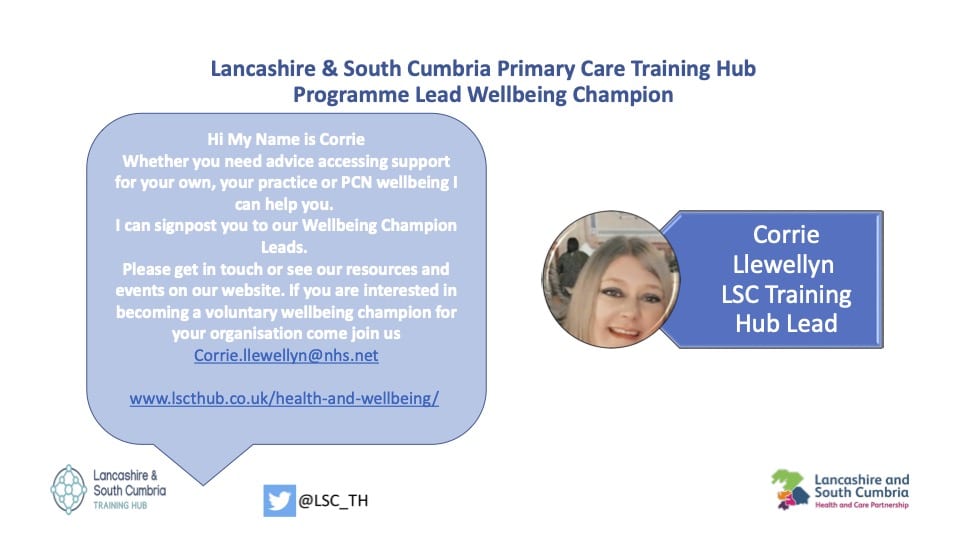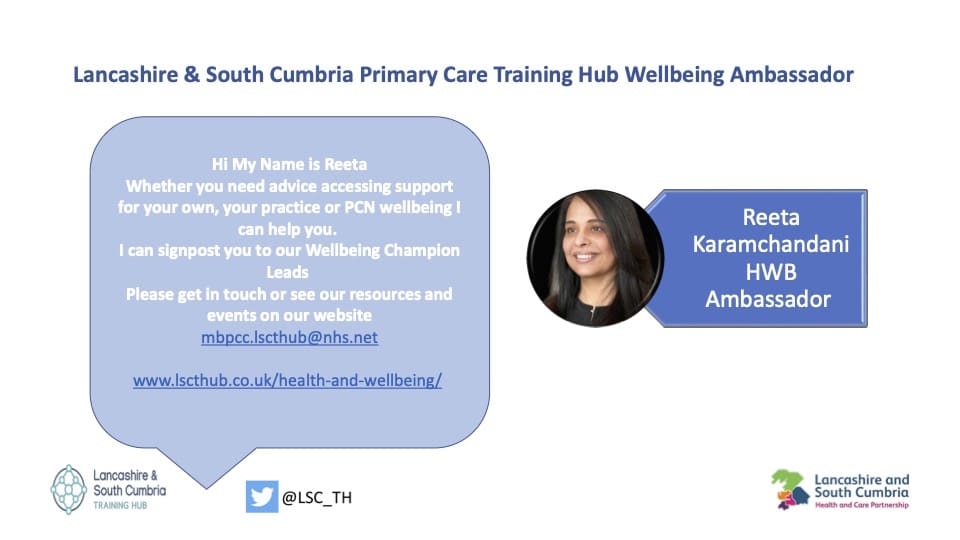 The Wellbeing Champion will:
Continue and support work already taking place by the Wellbeing Champion Lead in the Primary Care Training Hub: ​

Support all staff and sustain this work linking with guidance from Wellbeing Guardians and allowing voluntary Wellbeing Champions to be adopted into each area and organisation​

Provide wellbeing training to wellbeing champions in each ICP using existing staff within PCTH trainer and an established train the trainer model to support and spread wellbeing champions training and cascade in each area​

Support the health and wellbeing initiatives within each ICP via the Wellbeing Champions ensuring primary care is represented and benefits from any ICP based initiatives. Ensure equity of access and avoid duplication by working as part of the ICS based health and wellbeing teams​

Link in with Trusts wellbeing initiatives and champions for an integrated approach
Health and wellbeing support for all throughout winter and beyond
The national health and wellbeing offer continues to be available for all NHS colleagues throughout winter and beyond and includes how to access your local mental health hubs and the new physical health offer.
The NHS have partnered with Be Military Fit (BMF) to offer a new dedicated, physical health and wellbeing offer that has been specifically developed for our NHS people. This offer is for colleagues of all abilities.
The online platform also features a learning and development programme that aims to help you look after and improve your wellbeing, particularly through winter. Explore what's on offer, try something new and see what works for you
L&SC PCTH Health and Wellbeing Webinars:
How learning from the Invictus Games Competitors can support your wellbeing (Part three)
 How learning from the Invictus Games Competitors can support your wellbeing (Part four)
To book your session at a time that suits you, click here.
Staff Mental Health and Wellbeing Hubs
In response to the pandemic, mental health and wellbeing hubs have been set up to provide staff rapid access to evidence-based mental health support where needed. The hub offer is confidential and is free for all health and social care staff in England to access.
The hubs can offer a clinical assessment and referral to local services, such as talking therapy or counselling. You can self-refer or refer a colleague (with their consent).
For further details go to the NHS.UK Mental Health and Wellbeing Hubs webpage. Doctors, dentists and senior leaders can also self-refer to the Practitioner Health service.
Finding calm amongst the chaos – NHS People (video below).
If you would like to find out more and access the individual meditation videos, click here.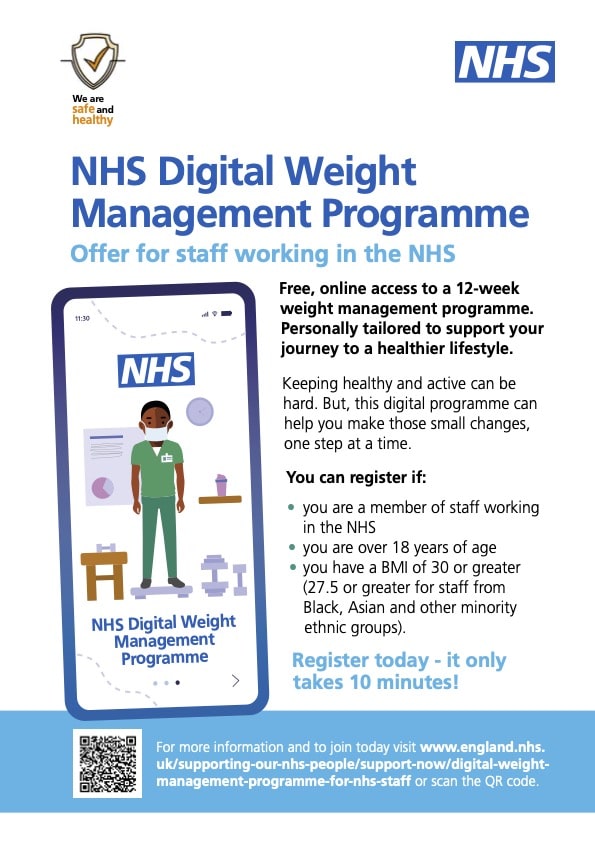 Lancashire Adult Learning has hosting multiple (free for Lancashire residents) Health and Wellbeing events and training including:
Award in Horticulture Skills
Chair based Yoga
Cookery Masterclass
Create your own; Summer Wreath, Self-care pamper box, Eco-crafts and more
Examples of the courses being offered now are:
Lancashire Adult Learning's Homemade Christmas 8th Dec (18:30-20:00) 1 session
Relaxation for a Stress-Less Christmas 2nd Dec (13:30 to 15:30) 2-week course
Yoga for stress and anxiety 7th Dec (13:00-15.00) 2-week course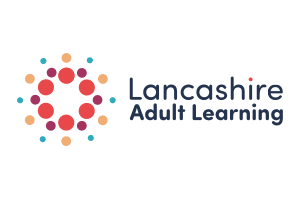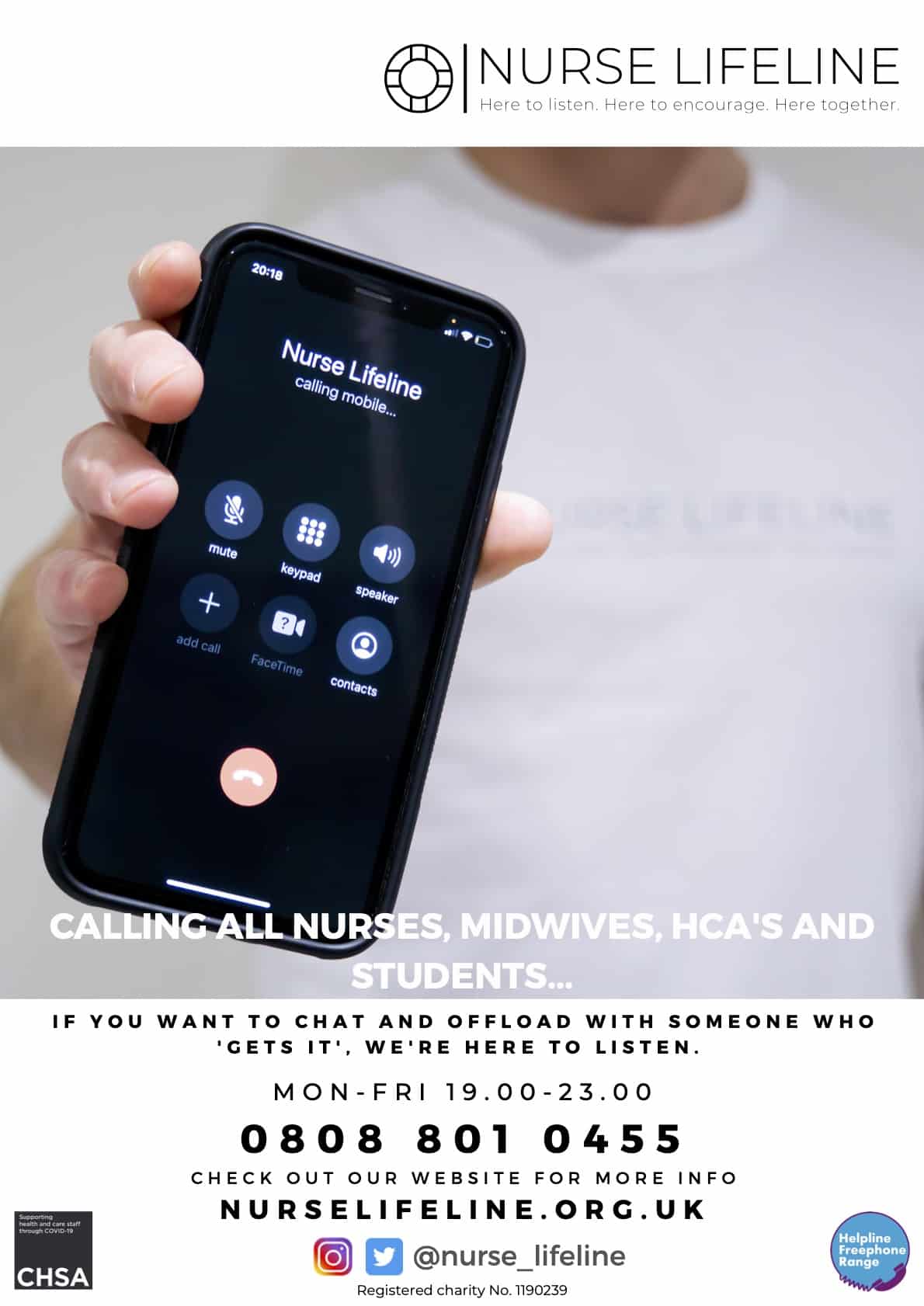 Click the below link for more information and to view the full powerpoint on Bereavement.
How can we start this new year happier? 
Things have certainly not been easy over the last year, and we are still in difficult and uncertain times. The best way to try to handle our difficult emotions and experiences is by focusing on what we can control.
This January, we're encouraging everyone to focus on small steps to try to boost happiness – for ourselves and others around us – to spread kindness and hopefully inspire others to do the same.
.
Looking after our primary care people – health and wellbeing engagement event
Primary care colleagues from across general practice, dentistry, optometry and pharmacy are invited to join an informative MS Teams event on 6 April at 5pm – 6.30pm. This event will be a great opportunity to hear about current, dedicated health and wellbeing support offers available and will take a particular focus on how you and your colleagues can seek support through your local mental health hubs.
Calling all NHS Staff, You are here for us, We are here for you. The LSC Resilience Hub can help you, your colleagues and immediate family with the psychologic impact of COVID-19.
Why not "Check in on yourself"
There is an online Self-Assessment Tool on the new resilience hub website you can fill in to see if you would benefit from extra support 
Find it Here. Afterwards you can decide whether to self-refer yourself to a confidential service. 
To find out more about the support available please visit their website: lscresiliencehub.nhs.uk/
Snapshot wellbeing survey of the primary care workforce
You're invited to take part in a short snapshot Wellbeing Survey of the Primary Care Workforce, as part of the Institute for Employment Studies' ongoing work. It is important to carry out surveys such as this one at multiple times to help us understand how feelings of wellbeing change and develop over time, so you may recall taking part in a similar survey earlier this year. The survey should take no longer than ten minutes to complete.